Welcome To AVS cylinder Testing Company
AVS Cylinder Testing Company is located near Nand Nagari, Delhi, easy to approach & has a capacity of more than 50+ Vehicle Parking for hassle-free CNG Cylinder Testing work.
AVS Cylinder Testing Company is a National Quality assurance company and performs CNG Cylinder Testing Work as per IGL Norms. Driven by our purpose of safeguarding life, property, and the environment, we enable our customers to advance the safety and sustainability of themself and their belongings. We provide full assurance for CNG Cylinder Testing Services. We are professionals in CNG Cylinder Testing work and have the capacity to test 200+ CNG Cylinders on daily basis. We are open 9 AM to 7 PM and all seven days a week.
CNG TANK TESTING
Cylinders include onboard vehicles (heavy and light duty), stationary storage, tube trailer, transportable, and portable cylinders. AVS CNG Cylinder Testing Company is also able to test to the new test specifications for cylinder durability.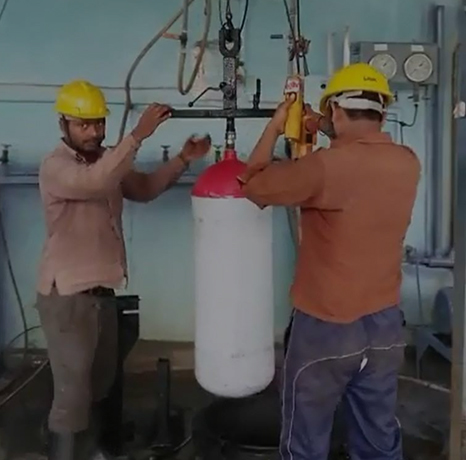 The Cylinder Testing Company offers the following capabilities:
Pneumatic pressure cycling.
Ambient temperature pressure cycling.
Hydrostatic burst testing, with the capability to capture with a high-speed camera
Extreme temperature pressure cycling. AVS CNG Cylinder Testing Company is one of few labs with fluid cooling capability right at the cylinder inlet to ensure the cylinder liner is tested at the correct conditions.
Permeation or leak testing.
Accelerated stress rupture.
Damage tolerance testing - drop/impact damage, and flaw.
xposure to chemicals.
Fire testing.
Penetration or gunfire testing.
UV exposure.